Nervous Dental Patients
PAIN FREE DENTIST CARLUKE
*Pain Free Or Your Money Back, Guaranteed!
Tooth Doctor

 has been built around our commitment to providing *pain free dentistry to all our patients.

The team are trained in the latest painless techniques to take the stress and worry out of your visit to the practice.

It is completely understandable that some people are scared of seeing the dentist. We appreciate that dental phobia is something that affects a lot of people. Fear can manifest itself differently for each individual. Some of you may just feel anxious at the thought of having dental treatment, whilst others are scared of injections in the mouth, the sound of the drill, or even the smell of a dental practice.

Fear of the dentist is nothing to be ashamed of. You may have had a bad experience in the past, or may be worried or embarrassed because you haven't been for a while, and know that you need some work doing. We are not here to judge you in any way, we are only here to help you, taking the stress and worry out of seeing the dentist.

Sedation or sleep dentistry is an effective way to treat the most nervous of patients. Sedation has a relaxing and calming effect but doesn't prevent communication between the dentist and you, the patient, so treatment can still be carried out easily.

We offer a thorough assessment of your physical conditions such as weight, age and medical history before suitability for this kind of treatment is determined. But don't worry, all this will be discussed during your stress free consultation with us.
Had some tricky work carried out by Sofia and Jade. As always they made this anxious patient feel well at ease. Many thanks for a pain free job well done
First class experience from the lovely tooth doctor Sofia. From the very first consultation appointment I new I would be going ahead with treatment. Every appointment I was made to feel at ease with Sofia and Kirsty (what a team) from tooth whitening to changing my fillings to veneers I had it all and I couldn't be happier. Not one appointment did I feel any pain it definitely is a pain free dentist.The little gestures like the massage chair and eye mask when you're in for a long appointment is a lovely touch. I highly recommend Sofia for any dental work, shes calm, talks you through the process and makes you feel at ease. Nothing is a problem to her. Best experience ever going to the dentist from the receptionist to the hygienist everyone is lovely and helpful and professional.I'll miss my weekly visits!
Appointment was on time and within the timeframe. Staff were very reassuring, and treatment went well and more importantly was painless. The difference afterwards was so much better than I expected. Very pleased. Bonus points for the Comfort Menu.
I had 6 of my teeth pulled out but was completely pain free. I did not feel the injection or the pulling. Their work was very professional and I am very pleased with Sofia and Kirsty's work.
Very impressed with my treatment today, have been coming to tooth dr for many years for check up and hygienist appointments - team are always fab. Today is the first time I've needed treatment in a while, comfort menu was great I had the eye mask and lavender wrap whilst getting a filling. Sofia and Jade were very nice and efficient clinicians. My treatment was completely pain free and with the little extras you can relax and pretend you're in a spa… it was over in jig time and I was out in plenty of time for the school run.
After a horrible experience and two visits to dental hospital in a matter of weeks and now old nhs dentist waiting time meaning I'd have to wait to January to have issues resolved to rectify an infection, I took the leap of faith to come to the tooth doctor. I cannot fault Sofia, she embodied professionalism and put me at ease. I felt absolutely no pain during or now after treatment. Due to the unusual nature of my allergies, I did have to reattend but quickly had assurance from Jane that no allergens were used in my treatment. This was not a reflection of the tooth doctor team, but my having had allergic reaction the previous week after nhs dentist had prescribed antibiotics. As result my anxiety was in a state of hypervigilance, but the customer service given was exceptional. 100 percent a team who know how to put nervous and anxious patients at ease, regardless of what is causing the anxiety. Could not recommend more.
Sophia was excellent and very careful not to cause me any pain after having wisdom teeth surgery a few days before visiting her. She was very careful and carried out the treatment quickly, reassuring me as she went. I would not hesitate to recommend Sophia as a pain free dentist!
Just finished my treatment with Gerry and I can honestly say my fear of dental treatments has gone. Bad experiences in the past led to me avoiding dentists for 20 years but after one of my crowns fell out I had to do something.When I first called to make an appointment I was dreading the whole thing but the reception staff are all lovely and after my meeting with Lauren I was feeling much more optimistic.Now at the age of 56 I have finally have a smile to be proud of and I can honestly say I had no pain at all. I now have four new crowns which look great with my remaining teeth and I would tell anyone who is nervous to give them a call. You won't regret it, the service from everyone in the practice is second to none!
I I have just finished my treatment with Gerry and I am absolutely delighted. From my first consultation with Lauren to booking numerous appointments with Lin and the reception staff, I knew I was in safe hands. I was nervous about visiting a new dentist, but dental nurses Lisa and Aimee looked after me and always made sure I was comfortable during my appointments. I was very unhappy with my teeth and wasn't optimistic about what could be done, but the outcome far exceeded my expectations. I had teeth removed, whitening, fillings and implants and every part of the treatment was pain free. The treatment has honestly been life-changing for me. Gerry has given me my smile back. I could not be happier with the results.
From the initial meeting with Lauren to the start of treatment, the service has been excellent. I've been kept fully informed of my procedure through Jane and her team. All part of the pain free dentistry.
I was in getting a tooth extracted with Sophia and Kirtsy today. They were absolutely amazing! I was very scared and nervous about getting my tooth out, but they made my experience 100% pain free. I didn't feel a thing and they were just so amazing with calming me down. Could not recommend them enough.
I was really nervous about Hygienist appointment but Wow! I needn't have been worried. I actually enjoyed my treatment. I can't believe I'm saying that but I can honestly say Kelly & Kirsty made me so at ease every step. Totally pain free and love the results. I didn't think I would notice any difference but my teeth look a lot better and feel great! Long gone are the memories of scraping and sensitivity of previous cleans elsewhere. Kelly also gave me such fantastic advice! Thank you so much Kelly & Kirsty you are absolute stars!!
Always feel valued as a patient, the team throughout are excellent. Friendly welcome, always keep you informed. Recent visit with Kelly was great, pain free, quick and very happy with the work.
Great service friendly staff pain free built up my confidence to go to the dentist again would highly recommend 5 stars all the way and Gerard is the best dentist I've ever met who genuinely cares for his patients.
Lovely staff, I have a great experience any time I visit, always pain free and great results!! Feel like I can finally smile again 😁 thanks to Janice & her assistant (sorry didn't catch her name) for my clean up,And also Sofia & Kirsty for my fillings & making it pain free. Thanks Lady's 😁
Gerry and Aimee were brilliant, made me feel relaxed, always explained what they were doing and all treatment was pain free. Would definitely recommend!!
Excellent experience overall - immediately made to feel at ease. Very welcoming and friendly at atmosphere/environment. My first appointment (Hygienist) was with 'Janice and Jade' and my second (Root Canal) was with 'Sofia and Kirsty'. Top class 'pain free' treatment on both occasions, no issues whatsoever. I'd highly recommend Tooth Doctor to anyone who wants a dentist that goes above and beyond for their patients especially those who have any anxieties about receiving dental treatment. 10/10
My dentist Gerry and his dental assistant, Aimee, and the wider team (Lauren, Lin, Jacyln & Karen) at Tooth Doctor have been excellent throughout. My dentist (Gerry) is excellent and patiently answered all of my questions, and included additional mini-appointments to reassure me at times! Despite me being worried in advance, the process has been pain free and professional throughout. I thank Gerry & Aimee so VERY much!
Another pain free visit, big thanks to Gerry for the checkup and X-Rays, Aimee for being a wonderful nurse Janice for cleaning my teeth with a scale and polish and Jade for assisting Janice (again, a wonderful nurse), wonderful chatty service as always and left with a smile, keep up the good work! 😁
I began attending appointments wondering if Gerry (my dentist at Tooth-Doctor) could deliver all of the improvements to my teeth (and smile) that he had described. It was hard to imagine how much improvement was even possible. Not only did Gerry make all the changes he promised but he also managed to complete the work with his pain free promise. I had extensive work completed to my upper teeth (and implants where I had no teeth) and the result is nothing short of amazing!! I am so happy with the outcome I have immediately asked Gerry to tackle my bottom teeth now. I can hardly wait to see the end result.The whole team at Tooth-Doctor Carluke treat you as if you are the most important person from the moment you arrive at reception. Gerry and Aimee put you at ease and make sure that you have all procedures explained throughout your treatment as soon as you arrive in the treatment room and they make sure that you are as comfortable as possible before they proceed with that days treatment. I have several health issues and have to take several harsh medications for them which may have resulted in my implants being rejected, however, Gerry worked around these and completed my implants with no pain at all throughout the process.I will definitely recommend Gerry and all the staff at tooth-doctor to everyone I know.
Dentist Sofia explains about our judgement free promise
We Use The Latest Techniques In Painless Dentistry
There are many ways to combat pain, and we follow guidelines from fearcentral.org, one of the world's leading websites dedicated for fear free dentistry.
Our claims are based on fact and proof from our patients and hence is a justified expectation of the "painless" dentistry results you can achieve here. We are so convinced that you will feel no pain, we will refund your money if you do.
No matter what cosmetic dental treatment you have in mind… there is always a PAINLESS method that will help gain your confidence back painlessly, easily, quickly, affordable and at the same time help your family and friends.
5 Pain Free Dentistry Techniques we have in place at Tooth Doctor:
1. We use a special gel which numbs the gum prior to receiving treatment.

2. We warm the local anesthetic which ensures that it's a lot more comfortable

3. We use only the shortest and finest needles to ensure that you don't feel them

4. We inject slowly which ensure that it's a lot more comfortable procedure 

5. We use a computer based delivery system of local anesthetic which ensures that things are very slow, comfortable and COMPLETELY PAIN FREE
Our Pain Free Certified Team
Jane McStay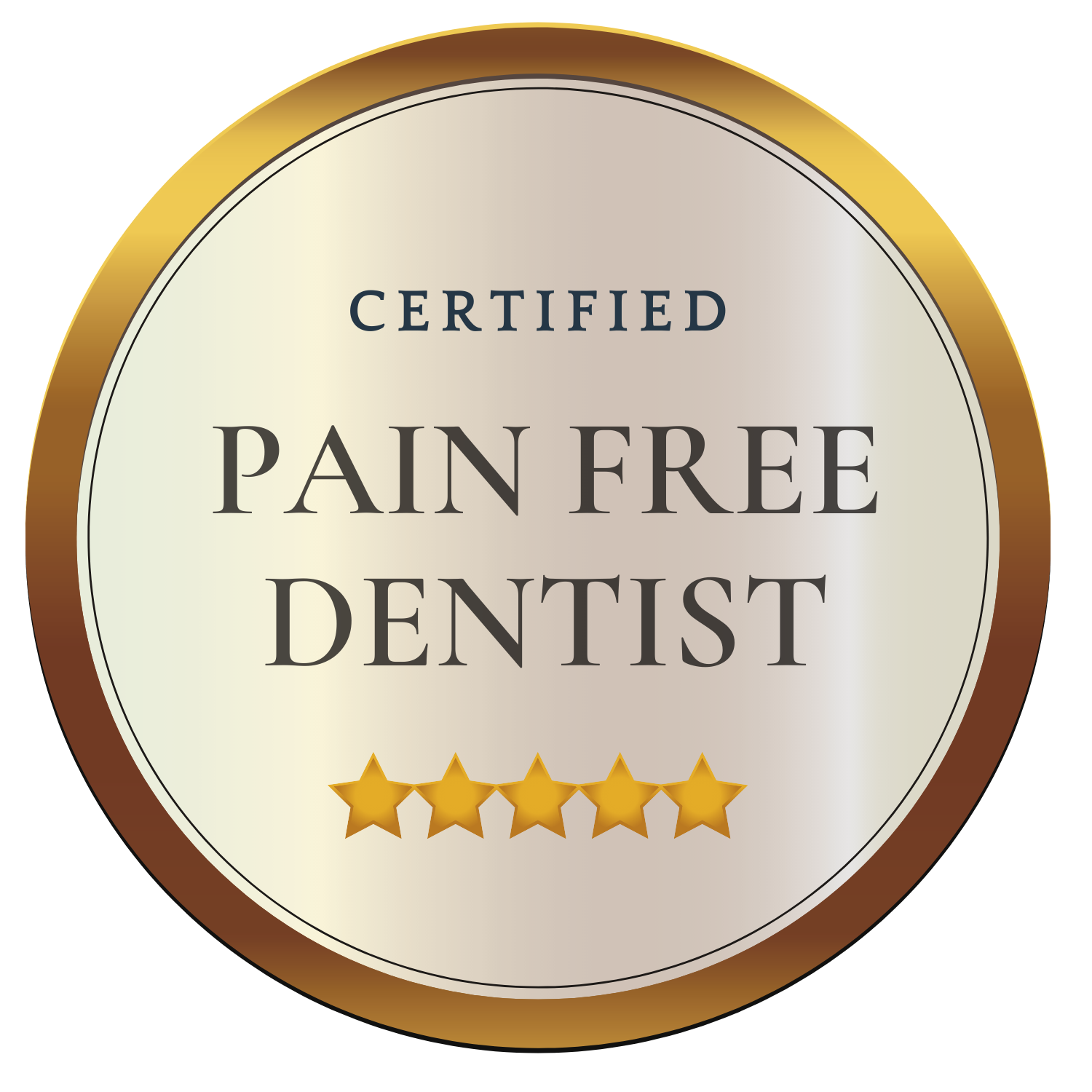 Jane McStay is a Certified Pain Free Dentist Click Here to Verify
Gerry Skeffington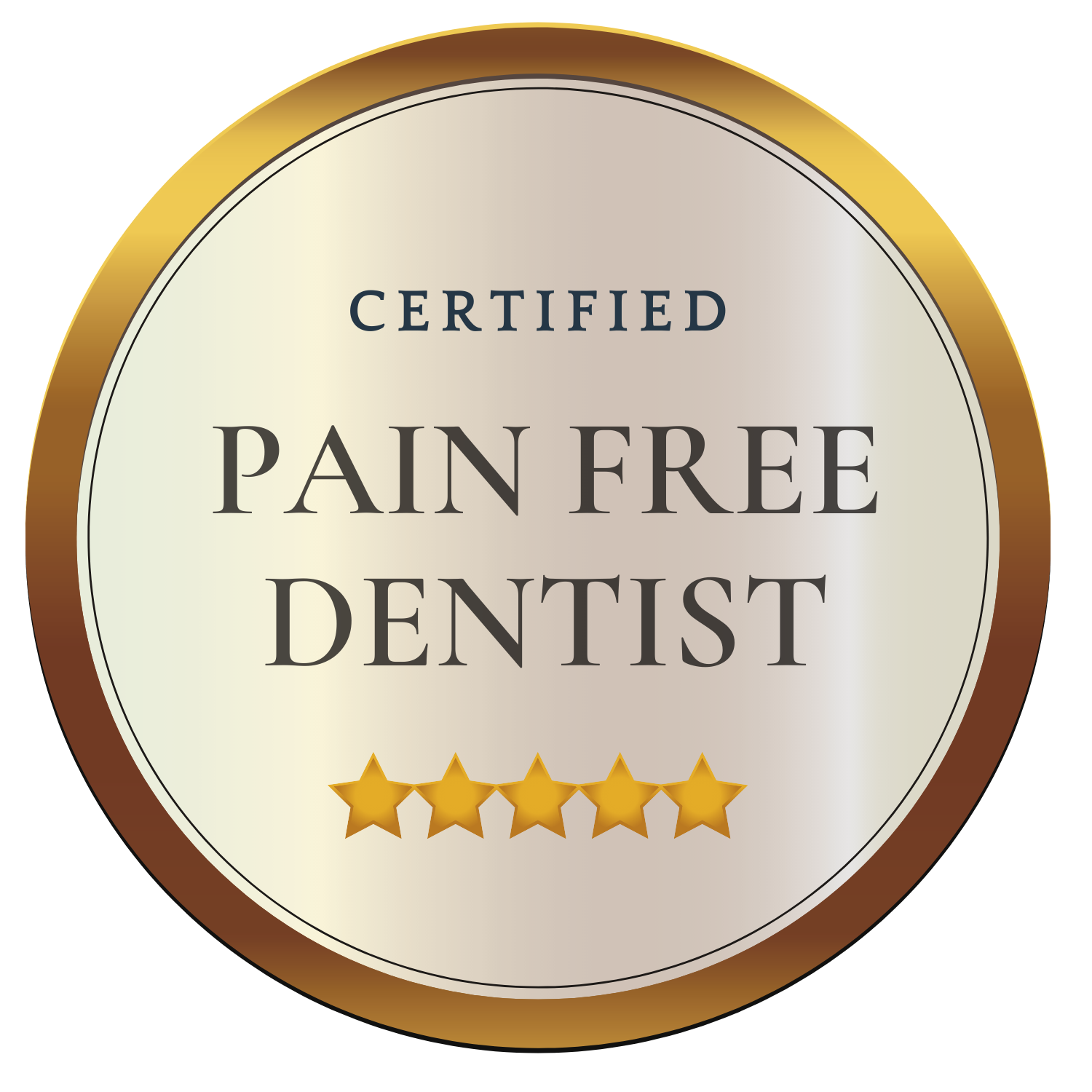 Gerry Skeffington is a Certified Pain Free Dentist Click Here to Verify
Kelly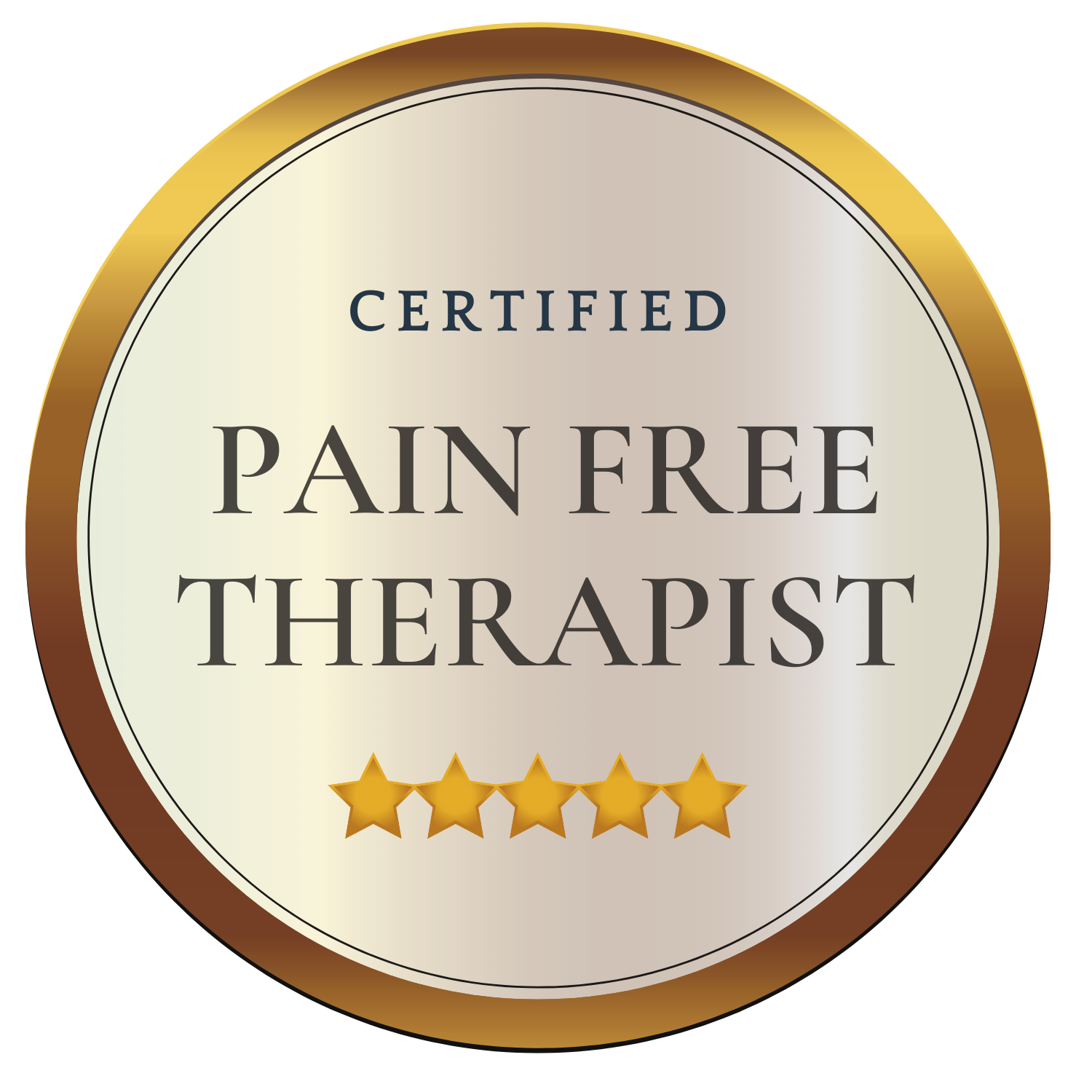 Kelly is a Certified Pain Free Therapist Click Here to Verify